Korneev Aleksey born in Russia, Saint Petersburg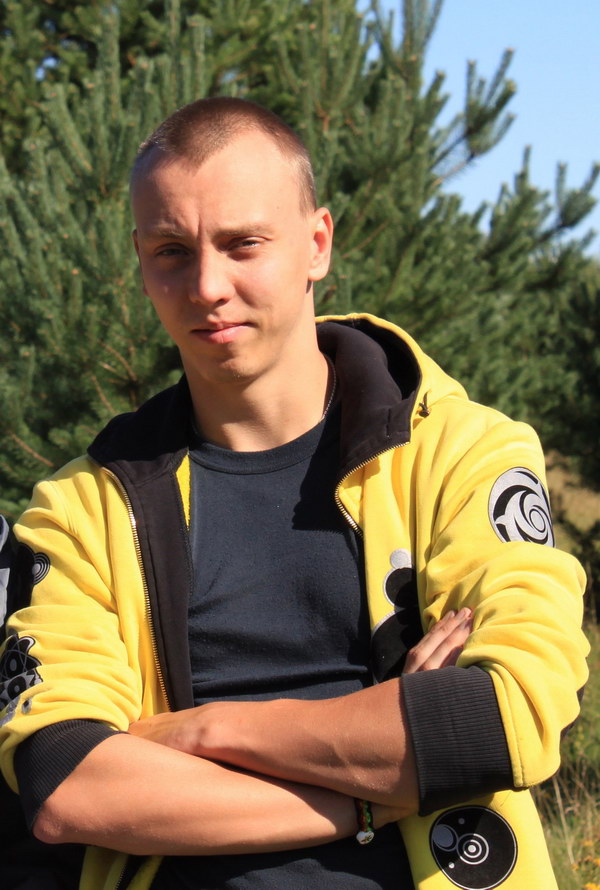 Have over 12 years of experience in Motion Graphics and 3D animation. 3D Generalist \ Designer specialized in Compositing, 3D modeling, animation, and 3D rendering.
Quality, creativity, and fulfilling the goals of my clients is what I do. Attention to details and ability to work quickly allow me to provide high-quality services.
Education
1997-2000 Lyceum of Informatics and Computer Engineering. Secondary special, (Programmer)
2000-2006 ITMO University. Higher Technical, (CAD)
2D Skills
Post Production
Motion Design
Intros \ Outros, Commercials, Promo and Music Videos
Video Presentations \ Slideshows
Creation of Stock Footages
Video Editing. Chromakey \ Rotoscoping \ Tracking \ Match Moving
VJing. Video Installations
2D Software : Blackmagic Fusion, Photoshop, CorelDRAW, DaVinci Resolve, AI, TouchDesigner
3D Skills
3D Modeling \ Texturing(PBR) \ Product 3D Design
3D Architectural Visualization. Environment \ Industrial Design
3D Animation VFX(Particles, Fluid Dynamics)
Video Mapping, FullDome Visualization.
AR \ VR Movies, 360 Animation
3D Software : AutoDesk Maya(RedShift, Pro Render, MentalRay), RealFlow, Substance Painter, SpeedTree
Languages
English: Intermediate
Russian: Native
About Me
I possess system thinking, have high self-organization level, ability to prioritize tasks in multitasking mode, good time-management skill and successful project management skill in tight time frames, proactivity and leadership skills.
I'm good in understanding people and conveying information to them. I'm customer-oriented, responsible, attentive to the details and customer requirements. I constantly strive to improve professional skills. I really love what I do.
In my free time I like camping trips, bicycle trips, swimming, travel, also I support my network resources.
I'm fond of audio-visual and interactive technologies, video mapping, and fulldome installations. Here is my VJ Biography.
Employment History
01.06.2018 - 01.03.2019 Team Lead \ 3D Generalist - luxoft company
Distribution of tasks taking into account the professional skills of employees in teams
Participation in the creation of 3D content with the staff of the 3D development team for CES, GDC, E3 and SIGGRAPH exhibitions
Control of the visual level of projects and its components
Support for a unified concept and stylistic direction of 3D content and projects
Ensuring the creation of 3D content in the volume, timing and quality agreed with the client
Participation in team building and employee training
Coordination and interaction of the group's employees with the customer's representatives who supervise specific 3D projects
Coordination and interaction with the 3D QA team, generation of bug reports and suggestions for improving the client's main product
Supervise of the team's task backlog
Monitoring the process of achieving goals
01.10.2011 - 01.06.2018 3D Generalist. Visual Freedom (Freelance)
2D Responsibilities :
Graphics Design, Presentations, Infographics, Web Sites
POS Dsign
Identity, Brandbooks
3D Responsibilities :
3D Modeling, Product 3D Design
3D Animation \ Logo Animation \ VFX
Video Mapping, 360 Animation
Stock Footages
VJing :
Realtime Videoinstallations and Performance
Hardware Graphics Server Setup
Hardware \ Software Support
02.02.2009 - 19.06.2011 3D product Designer. ARGON agency
2D and 3D Responsibilities :
Industrial Design
Product Design, POSM
20.03.2006 - 15.01.2009 3D Product Designer. POSM Design. PMD-Display company
2D and 3D Responsibilities :
Industrial Design
3D Product Design, POSM
Web site support
06.04.2005:::17.02.2006 CG Generalist. ALS group
Responsibilities :
Light Setup, Render Setup in Maya (Mental Ray)
Color Correction
Motion Design
---
The Most Significant Achievements \ Projects
Creation of organizational structure within the project, optimization of business processes, effective staff management.
Events organization. My work was shown on the building of the Bolshoi Theater in Moscow at the festival "Circle of Light 2016"
I am an active promoter of VJ movement in Russia.
I've created an interactive project for planetarium in St. Petersburg.
System development, assembling and installation of a video server with 16 video outputs in 4k resolution
I've developed a prototype of an expert system for the creation and editing of technological processes for small-scale production (C ++, Sql)
I own the largest for today VJ forum in Russia